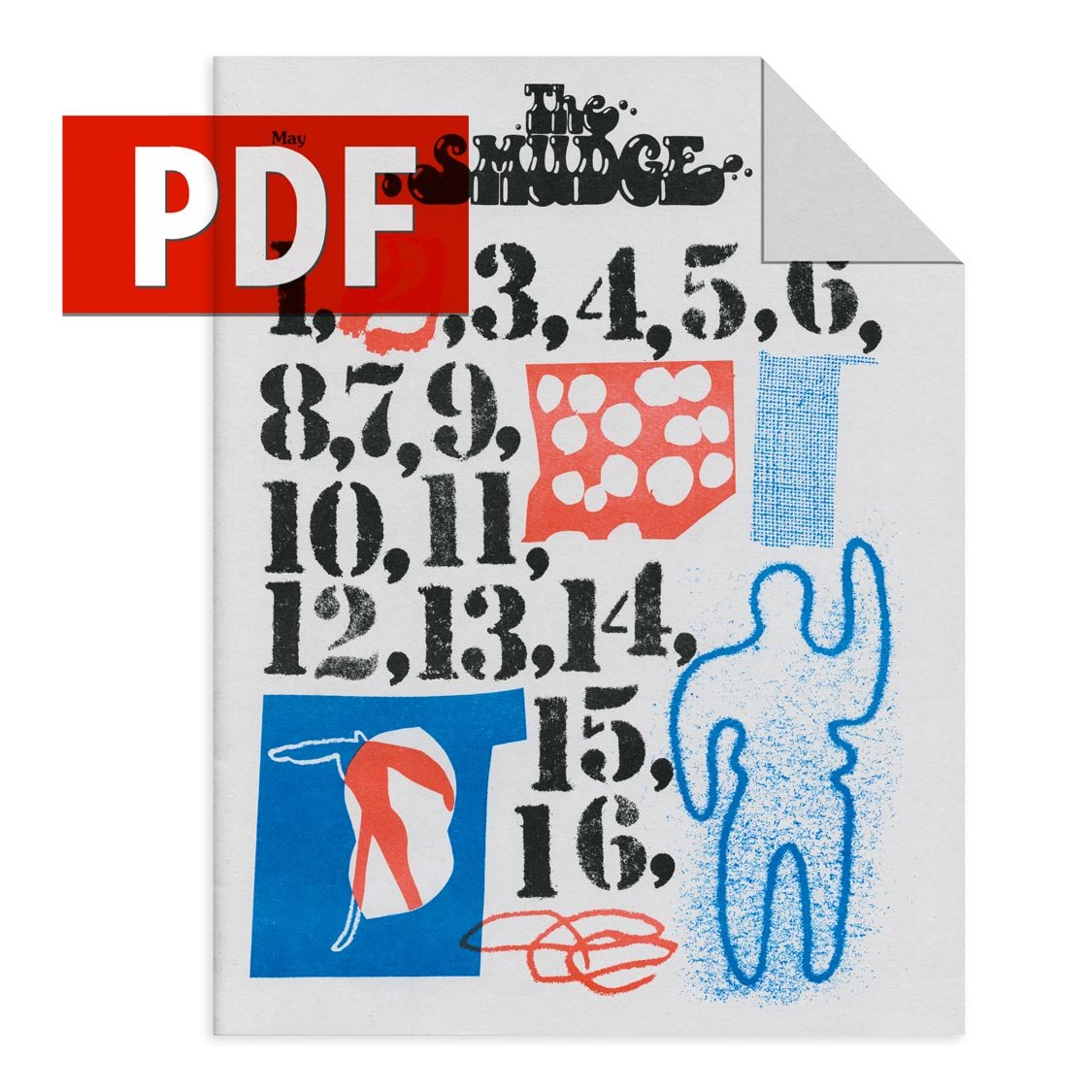 May 2020 Digital Edition - United Farm Workers Fundraiser
We won't release digital issues forever, but we want to make The Smudge as accessible as possible while people are on lock down. If you enjoy the issue, we encourage you to order a physical copy (maybe for a friend?) which helps support us and the USPS.
100% of digital sales will go towards the United Farm Workers
A PDF download link will be emailed to you after your payment is received.
Issue 5 Features:
• A Funeral for the Unclaimed by Renée Reizman
• In Praise of: Honey by Liana Jegers
• It's Natural by Nathaniel Russell
• Star Signs from Small Spells by Rachel Howe
• In The New Year by Pete Gamlen
• Another View: ISRP by Gabriel Alcala
• On The Grid with Joe Winer
• Single Function Junction by Sean Pecknold
• A Comic by Vinnie Neuberg
• Quarantine Crafts by Clay H.
• Letter from The Editors
• Smudge Classifieds
• Cover art by Lucy Jones